Awareness-the most comfortable way to be safe
With our awareness app, you can identify and coach your "vulnerable" employees to make them more cyber security conscious. Sit back and relax, we got your back!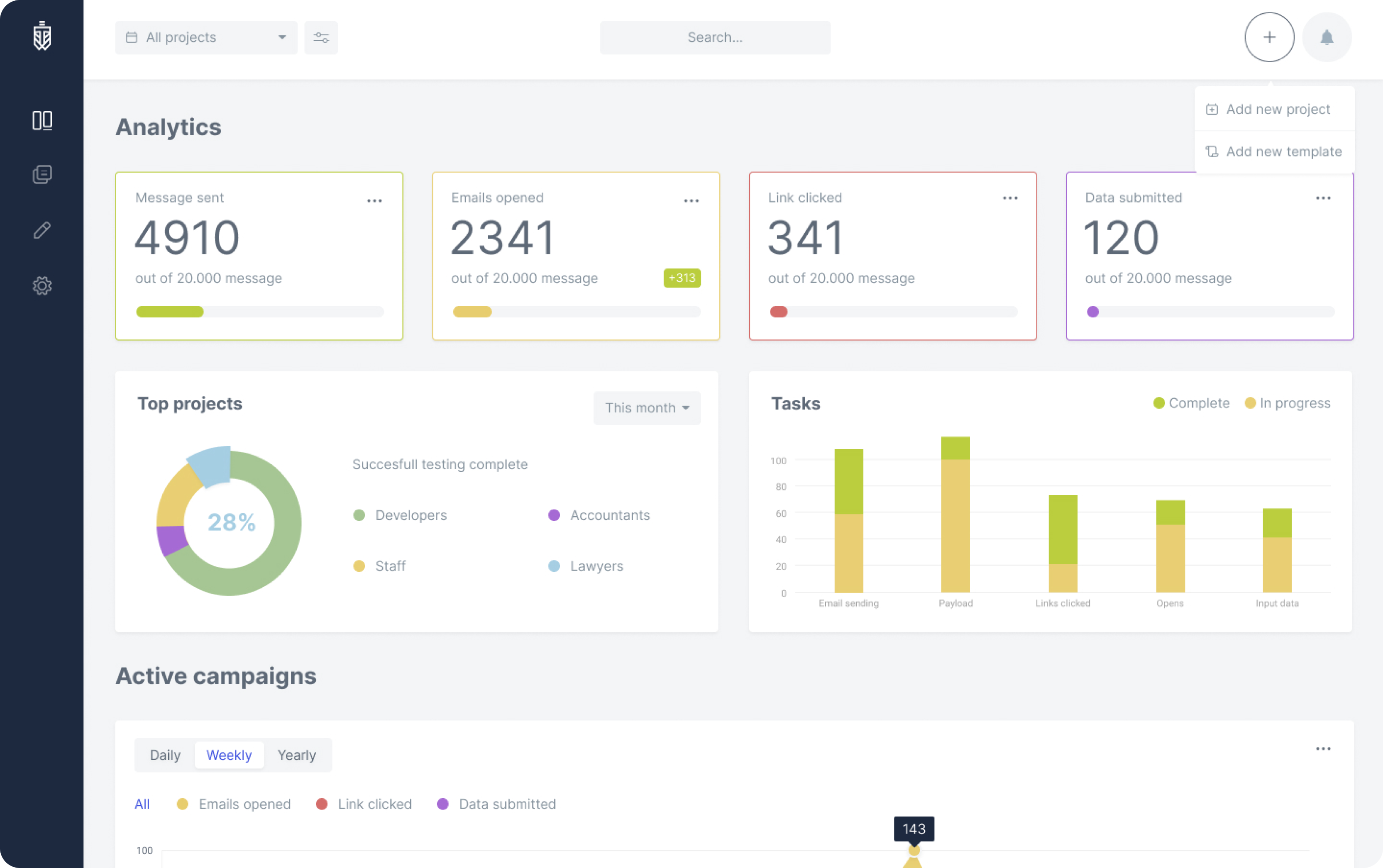 Почти как волшебство
Ensuring the cyber security awareness at the highest level across all of your company departments is vital for your reputation. Awareness helps to put things in order in the company. Processes become more transparent. One click - and you know which departments are well secured and which ones need some training.
Самозащита
Nowadays, emails are the entrenched part of our work. Yours too. Many automated systems are not meant to deal with fraudulent mails. We teach you cyberhygiene and to be ready to protect yourself.
Head of accountants department
Andrey Kovalskiy
ak@thebestsiteever.com
Head of accountants department
Adam Johnson
vv@thebestsiteever.com
Мы думаем как хакер
We offer fast, efficient, and customized for each department solution to detect blind spots in security awareness of your employees. Our web version train your employees against known hacking methods aimed to receive confidential data.
Everything you need to work with your staff and clients in one application
Проверить всех
Create a unified employee base for your company. Answer employee questions and notify them of updates
Manage easily
No need to switch between applications: all your projects and employees are on display
Создавайте. Контролируйте. Направляйте
Use ready-made templates or create them yourself. Test the cyber security knowledge such as recognizing phishing emails of your employees
Schedule tasks
Планируйте задачи на день, неделю, месяц и контролируйте их выполнение. Связывайте разные инструменты для тестирования определенной группы
Анализируйте свои проекты
Определите уровень кибергигиены ваших сотрудников, проведите оценки и проведите обучение.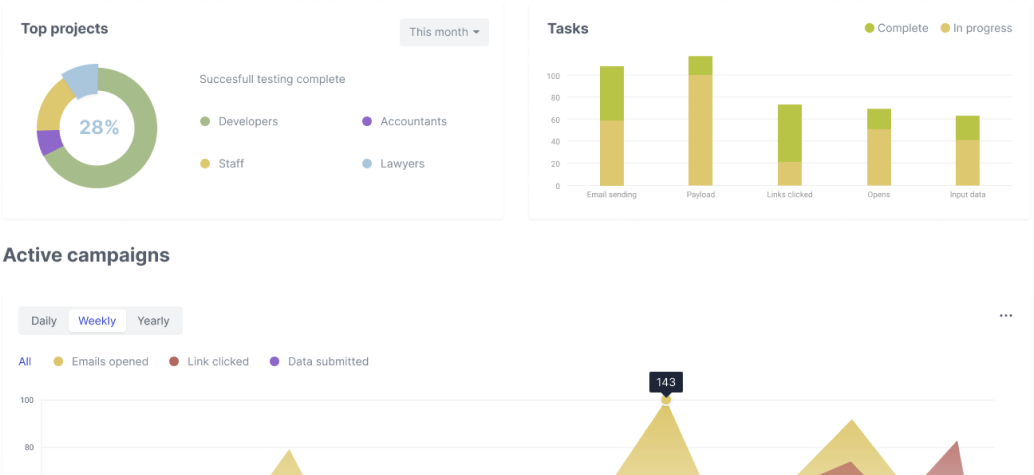 It's time to start
Security of your company and your data directly depends on your employees knowledge
Подайте заявку на демо-версию и узнайте, как защитить свою почту и сотрудников